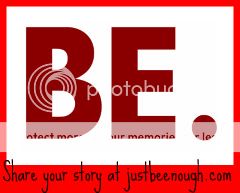 Be Enough Me is a feeling. It is a belief. It is something that resides in your heart, in the pit of your belly. It stands proudly on your shoulders announcing to the world that you are ENOUGH.
The Be Enough Me feeling can come from big moments or small moments and moments in between. It could be the result of having worked out every day, or three times in week, or even just once. It could come from putting on an outfit that makes you feel like a rockstar. It could come from reflecting on surviving cancer, or the death of a family member. It could come from coping with depression or parenting an exceptional child.  It could come from anything.
The important thing is that it happens, that you feel it.
That is what Be Enough Me is about. And each Monday, we will be hosting a link up, to share your Be Enough Me stories.  The prompt is simple, but open ended. How are you living the Be Enough Me feeling?
If that is a struggle for you, then feel free to think about these prompts:
What are you proud of this week?
What do you like about You?
What made you want to smile this week?
What is one thing that reminds you that you are ENOUGH?
What do you when you doubt that you are ENOUGH?
I am Me because…
A Do-Over
One image or symbol that reminds me to Be Enough?
"A journey of a thousand miles starts with a single step." What was your single step?
Your biggest triumph.
A disappointment.
Splurge on Me!
We hope you will link up, once, twice….every Monday.  Please read the posts of the other linkers. Comment. Celebrate.  When you do, you will feel stronger. You will stand taller.
xo
Elena