A dream day. A day that surpasses your wildest dreams. A day that is filled with things you love and that make you happy. A day that…
As I thought about what my dream day might look like, I realized something. A dream day is not about doing fabulous things like taking a trip or spending a day at the beach listening to the sound of the ocean. It is not about an afternoon of fun and good wine at a winery. It is not about a fantastic massage. Those are all amazing things…and they make for a GOOD day. But not a DREAM day.
A dream day for me is intentional. It is purposeful. It is all about fueling my passions and filling the bucket of what makes me me.
So…what about you? What does your dream day look like? We can't wait to hear!
xo
Elena
We hope you will read, comment, link up,
and explore the stories of others who have linked.
When linking up, please show some JBE love and link back to us
with the BE badge for all to see.
Links to posts not related to Be Enough Me will be deleted.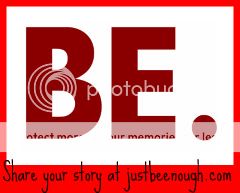 Prompt for next week: Write a letter to yourself at age 16

***Or….feel free to link up with a more open ended "Be Enough Me" story***
Want to make sure that you get the prompts every week plus all sorts of other Just.Be.Enough. surprises?
Subscribe to our weekly newsletter (coming out every Thursday!).
.